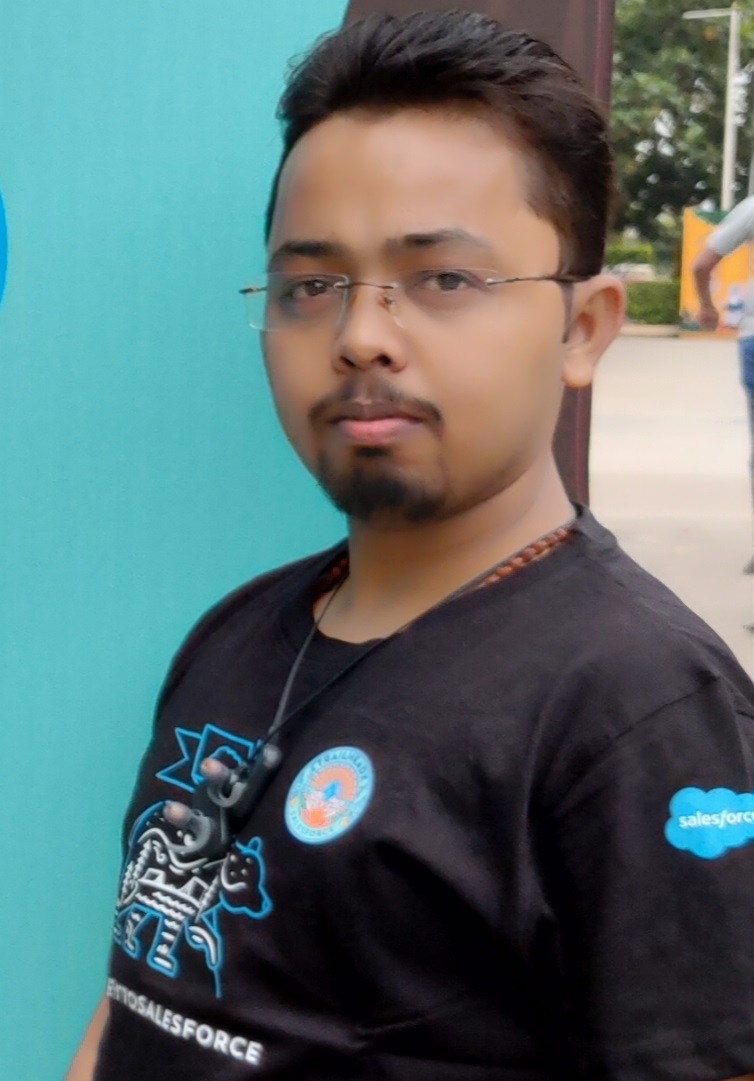 Sushant ( Salesforce Lightning Champion | 3x Certified Salesforce Developer & Admin | Trailhead Ranger)
Sushant is a Salesforce Enthusiast

He is a Salesforce Lightning Champion and a Journey2Salesforce Mentor as well.

He is a Copado Certified

 Administrator.
He is currently living in New Delhi, India. He has been working on the Force.com platform since 2017.
He currently works for NCR Corporation, Gurugram as a Salesforce Developer. He loves to spend his time with his family and friend and exploring the unique world of Salesforce.
Saagar Kinja (Certified Salesforce Developer)
Current position : Senior Consultant
Company Name : HCL Technologies
Recently become, Salesforce Einstein Champion 
Certifications

Salesforce Platform Developer 1
Salesforce Platform Developer 2

Profiles