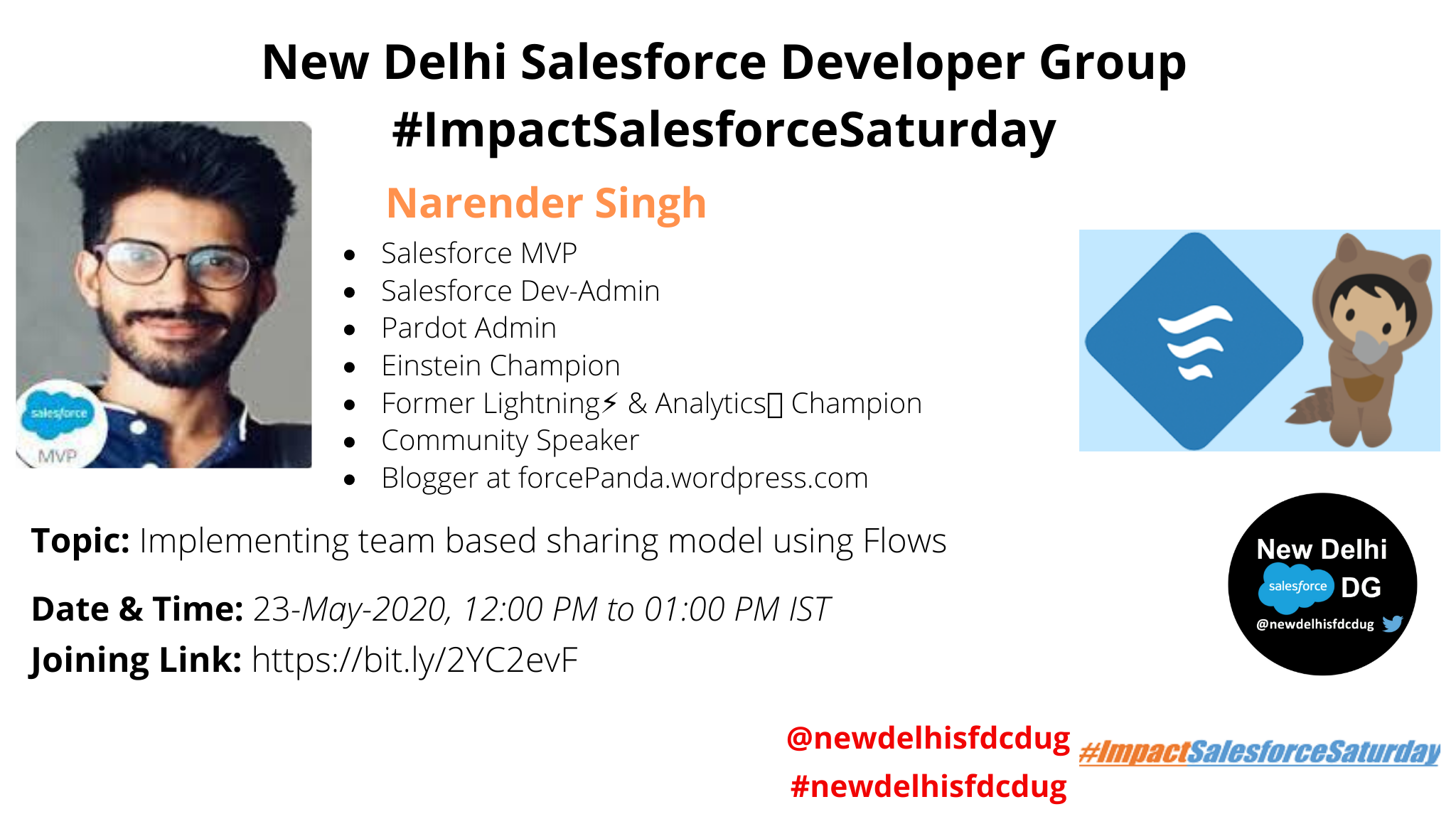 Join us for another #ImpactSalesforceSaturday, a series of online Salesforce Saturday sessions.
We invite all – Developers – Administrators – Group Leaders – Consultants with advanced, intermediate or beginner level knowledge on Salesforce(Sales Cloud, Service Cloud, Pardot, Marketing Cloud, IOT, CPQ, Einstein, etc).
Topic
Implementing team based sharing model using Flows
Date and Time
Saturday, May 23, 2020
12:00 PM to 01:00 PM IST
Speaker:
Narender Singh
Agenda
Do you(or your end users) miss the team based record sharing when working with custom objects? Well, you as an admin can change that because you now possess a superpower within you called FLOWS! Join me for this session where I will be sharing how we can set up a Team-based sharing model using flows, no code required!
a. Q & A
Session Recording
Session Slide
If you have something to share, feel free to reach out: newdelhisfdcdug@gmail.com
Share and showcase your knowledge to the entire world. Signup as a speaker here: https://newdelhisfdcdug.com/call-for-speakers/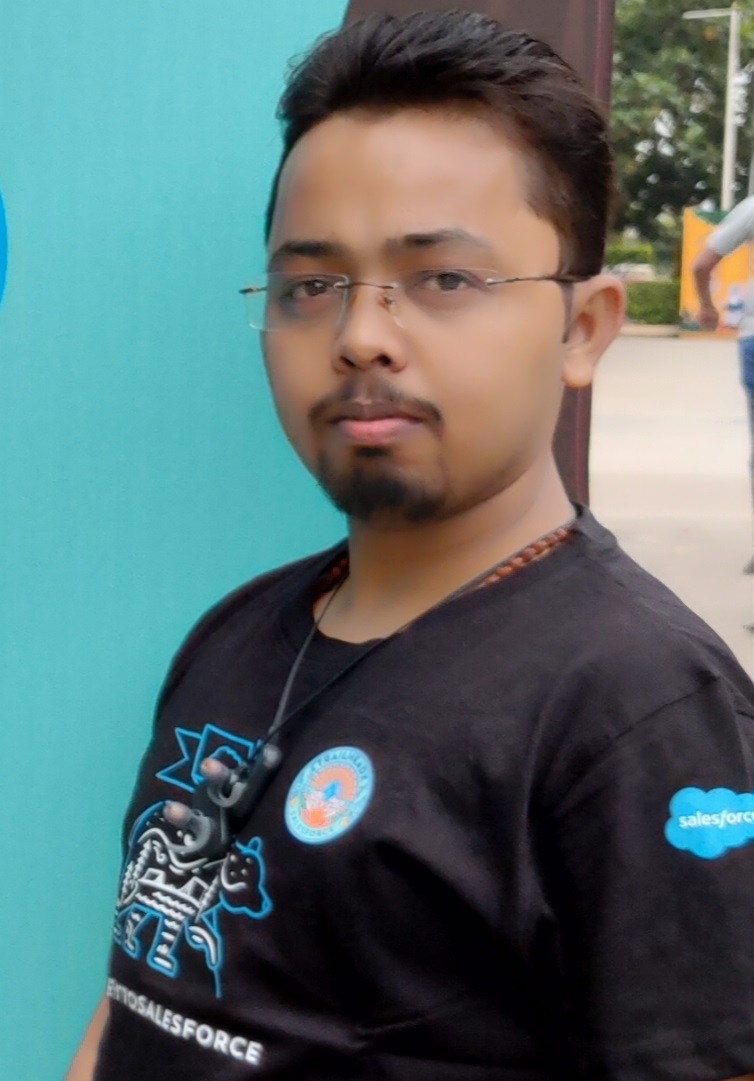 Salesforce Lightning Champion
3X Salesforce Certified
Copado Certified Administrator
2X Trailhead Ranger
#ImpactSalesforceSaturday