The digital imperative is here to stay. How can you use AI to move faster?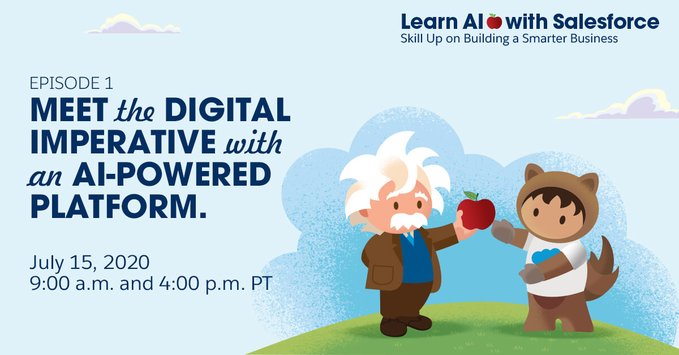 Learning something powerful? Check. Fun and interactivity? Check. Join us to skill up on key AI concepts, use cases, and hands-on demos from Salesforce product managers, data scientists, and special guests. Walk away knowing how to use the Salesforce Platform to create intelligent experiences that empower every user.
---
List Your App on the Work.com Solutions Collection Page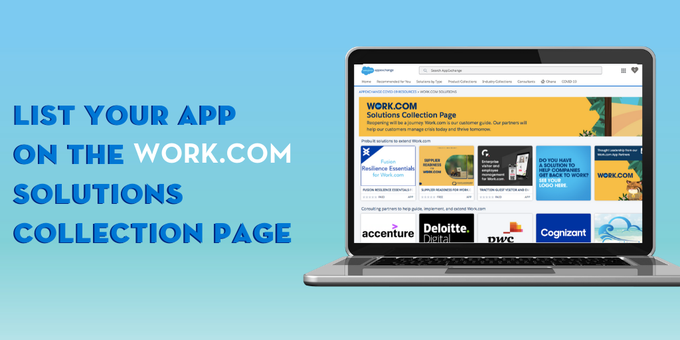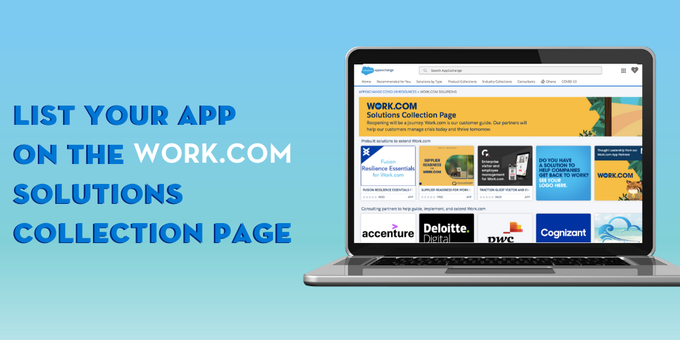 Are you building an app that helps businesses return safely to the workplace? If so, then list it on the AppExchange Work.com Solutions Collection page!
Your app must meet the below criteria in order to be listed:
---
Salesforce Certification Days

Ready to grow your resume and highlight your skills? We're here to help. These sessions are led by expert instructors who share their expertise, tips, and best practices for acing your Salesforce Certification exam.
There's no better time to prove your hands-on experience with Salesforce and get a competitive edge that leads to new opportunities. For the months of June and July, all Certification Day webinar attendees will receive a coupon code for a $100USD discount off ANY $200 exam!
---
I am 12x Salesforce certified | Leader of New Delhi Salesforce Developer Group | Speaker | Blogger|