Summer '20 Release Notes- Speed Up Org Maintenance with the Optimizer App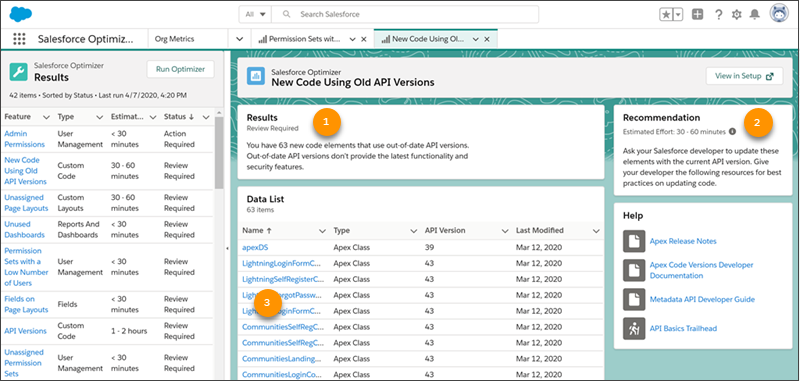 Introducing the Salesforce Optimizer app, the interactive way to review and act on expert recommendations for maintaining your Salesforce org's implementation. No need to install a package, just enable the app, click to run, and sit back while we inspect your org. Quickly identify issues that require immediate attention by using the sortable results list view. Read through the Salesforce recommendations to plan the next steps. Use quick links on result pages to go directly to the applicable Setup page. Previously, you could only consume Optimizer content by scrolling through an English language report delivered as a PDF file….
---
Summer '20 Release Notes – Check User Permissions for Lightning Web Components

Customize a component's behavior based on whether the current user has a specific permission. To check a user's permission assignment, import Salesforce permissions from the @salesforce/userPermission and @salesforce/customPermission scoped modules.
---
Powering Digital Experiences with Data Integration Utilities
The following outlines the success Chaitanya Baddam (Director / Lead IT, John Hancock) and her team had with delivering digital experiences via Salesforce Communities by challenging the routine approaches of data integration. The goal here is to dissect the various data integration capabilities John Hancock used to add value to the end-user experience for its consumers and producers, as well as the technicians who delivered it.
---
I am 12x Salesforce certified | Leader of New Delhi Salesforce Developer Group | Speaker | Blogger|