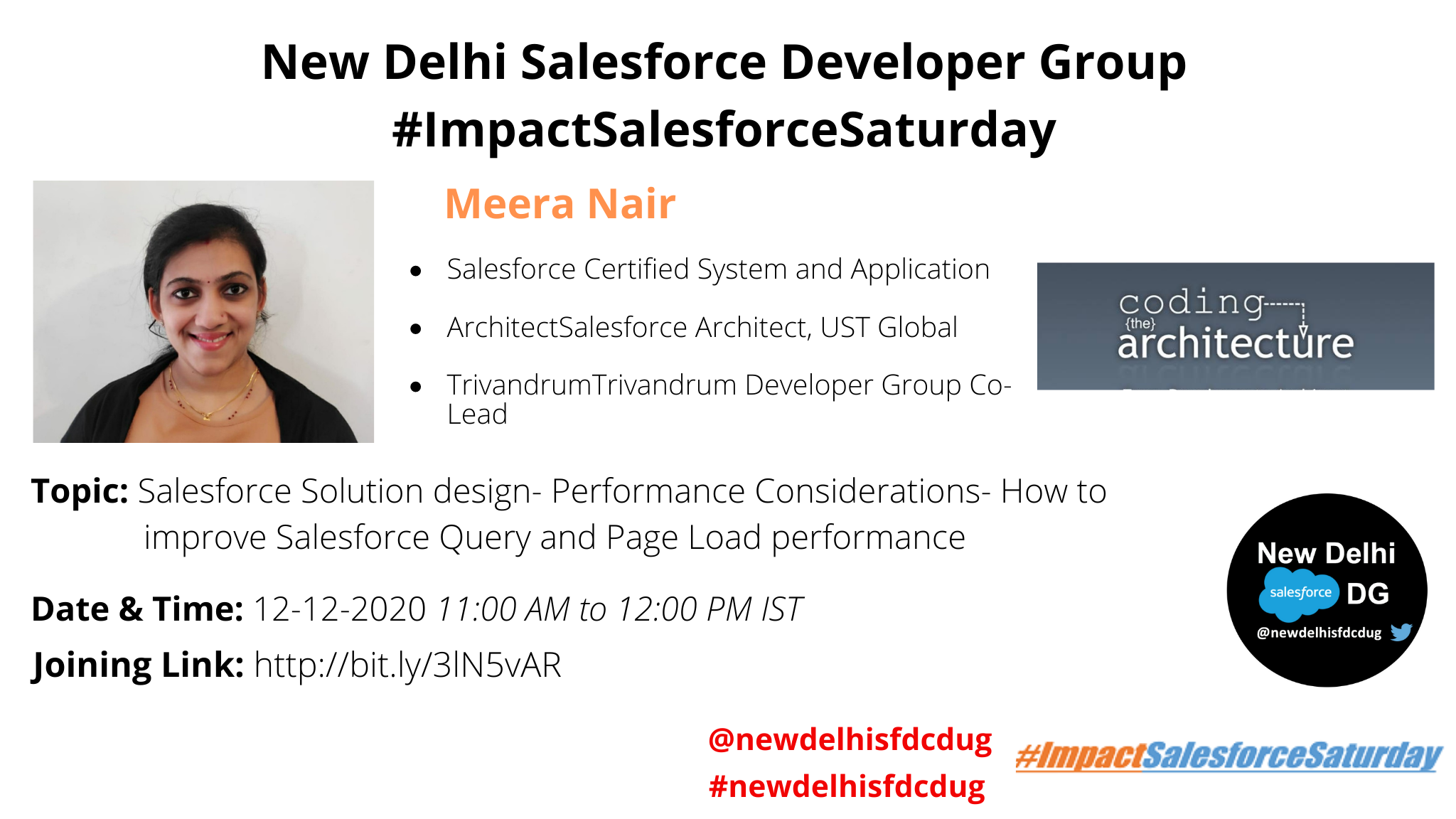 Join us for another #ImpactSalesforceSaturday, a series of online Salesforce Saturday sessions.
We invite all – Developers – Administrators – Group Leaders – Consultants with advanced, intermediate or beginner level knowledge on Salesforce(Sales Cloud, Service Cloud, Pardot, Marketing Cloud, IOT, CPQ, Einstein, etc).
Topic
Salesforce Solution design- Performance Considerations- How to improve Salesforce Query and Page Load performance
Date and Time
Saturday, December 12, 2020, 11:00 AM to 12:00 PM IST
Grab

a

Chance

to

Win

$200

Certification

Voucher
A Participant should participate in all 3 Architect sessions scheduled on 28th Nov, 5th Dec and last one on 12th Dec 2020.
Promote our all Architect sessions on Twitter & LinkedIn with #newdelhisfdcdug, #impactSalesforceSaturday, #talentCentral, @newdelhisfdcdug, @MeeraNairTVM
Speaker: Meera Nair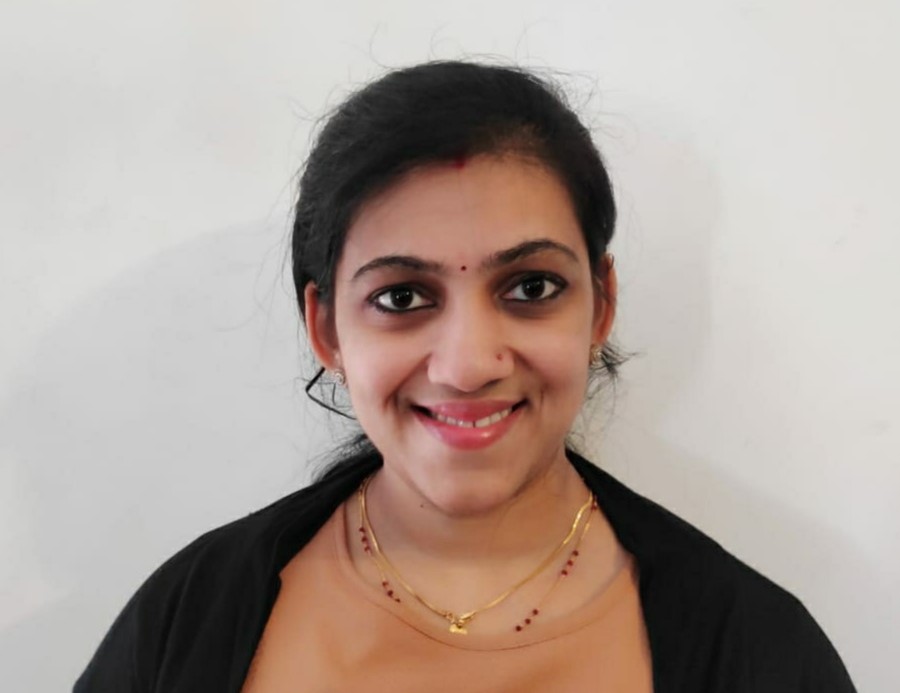 Agenda
In this session you'll learn about How to improve Salesforce Query and Page Load performance.
Utilization of Query plan Tool to improve performance, How deleted records in recycle Bin affect performance.
how to improve this, Explore Lazy loading and other techniques
Q & A
Session Recording
Session Slide
If you have something to share, feel free to reach out: newdelhisfdcdug@gmail.com
Share and showcase your knowledge to the entire world. Signup as a speaker here: http://newdelhisfdcdug.com/call-for-speakers/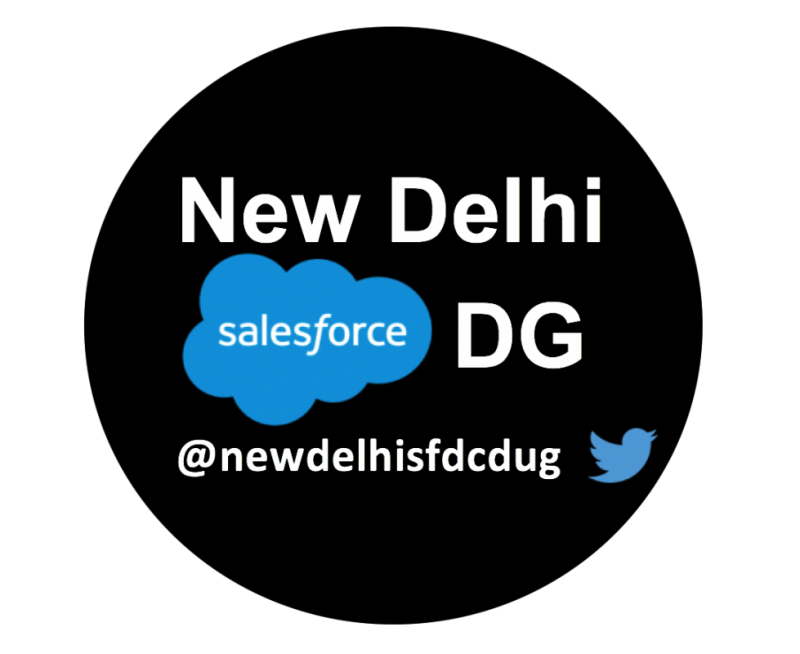 New Delhi Salesforce Developer Group.
Join us to learn, have fun and share Salesforce knowledge!