How to use Apex natively with Svelte, Vue, and Preact within LWC
Leveraging existing code is often the fastest way to bring your experience online for your end-users. At Salesforce, we strive to ensure that interoperability makes this achievable. This blog is going to show you how to leverage an existing investment you may have made in another framework, and integrate more seamlessly into the Salesforce Experience.
---
Introducing the SOQL Query Builder, Now in Beta!
We're thrilled to introduce you to a new, faster way to write SOQL queries! The SOQL Query Builder is a VS Code extension that delivers a rich, intuitive UI for designing and executing queries against your Salesforce data. With the SOQL Query Builder, writing, running, and exploring the results of your queries is easier than ever. Today, we're releasing this new experience in Beta for VS Code, with future plans to bring it to Code Builder so that you can declaratively build queries from your desktop or browser.
---
2021 Salesforce MVP Nominations are open November 12th – December 1st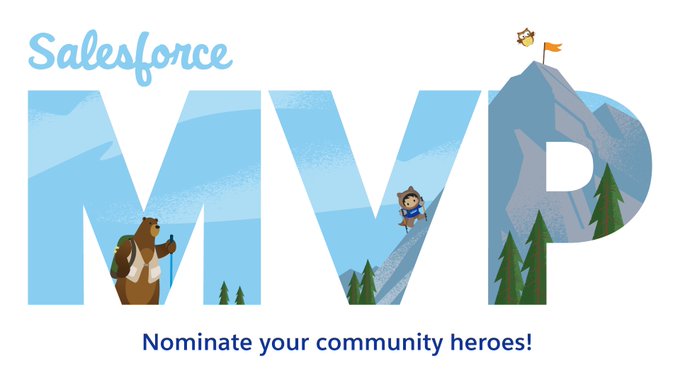 It's that time of year when the Trailblazer Community comes together to nominate community heroes to be Salesforce MVPs. We invite the entire Trailblazer Community to join as we celebrate the renewal of our current Salesforce MVPs and welcome nominations for our 2021 class.
Our community leaders have risen to all the challenges 2020 brought our way. They adapted quickly, and continued to go above and beyond to help the entire community blaze trails. That's why now is such an important time to show gratitude and welcome a new class of Salesforce MVPs.
Want to be part of this special community experience? Then get ready, because the process starts with you! Nominations are open now through December 1, 2020.
---
I am 12x Salesforce certified | Leader of New Delhi Salesforce Developer Group | Speaker | Blogger|