Salesforce helps break down technology silos in your organization between departments so no matter where they are, employees in marketing, sales, commerce, service, and IT share a single customer view. This enables a deeper understanding of customers on one customer relationship management (CRM) platform. We call it Salesforce Customer 360 because it gives you a 360-degree view of your customers.
---
TrailheaDX '20 Global Gatherings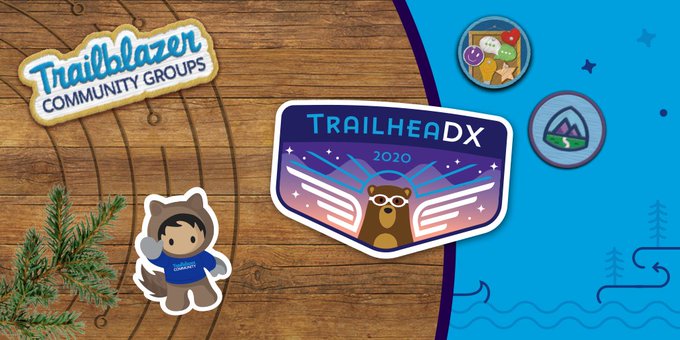 The TrailheaDX learning goes on July 13 – August 15. Your Community Group Leaders are excited to bring Trailblazers together to talk about highlights from TrailheaDX! Join your Trailblazer Community Group to connect, learn, have fun, and give back together.
---
Sample Gallery Updates for Summer '20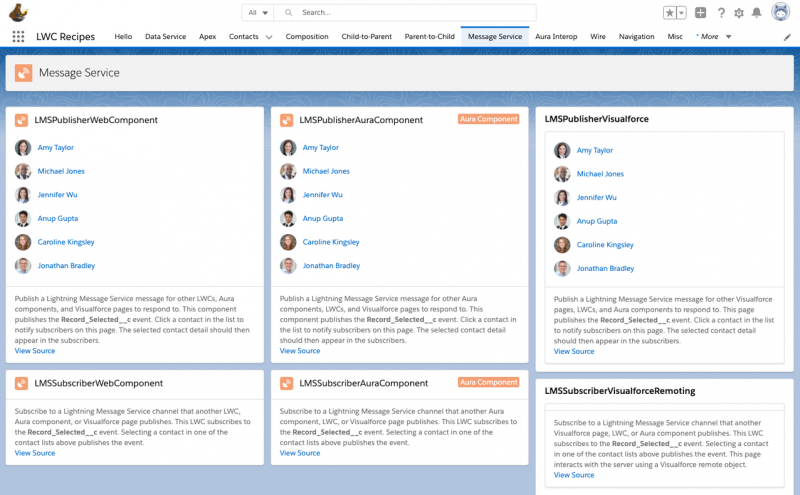 All of the remaining Spring '20 Orgs will be automatically upgraded to the Summer '20 release. Along with that update, the developer evangelism team will also update the Sample Gallery. In this post, we'll do a quick recap of the Summer '20 features highlighted in the sample apps and go over some other updates that the team has been working on, namely: a tooling update that lets us track code coverage and a Lightning Web Component test blitz.
Check out LWC Recipes for an overview of these new features. We've added new dedicated recipes to illustrate them. Here's an example for the Lightning Message Service. You can see it in action with our three UI technologies (Visualforce, Aura and Lightning Web Components).
---
I am 12x Salesforce certified | Leader of New Delhi Salesforce Developer Group | Speaker | Blogger|