Ignite Your Inner Integration Trailblazer With Salesforce's New Trail
Integration is the process that enables systems within a company to communicate with each other. It's a common bottleneck that keeps organizations from optimizing, resulting in data silos and inefficiency. Data is necessary in order to achieve digital transformation, but that data lives in thousands of systems and apps. This slows down innovation.
Companies are facing increasing consumer expectations and shifting market conditions, creating demand for data integration projects. Right now, 92% of IT leaders say their integration needs go beyond IT and encompass a wide range of business functions. Every function in the organization depends on connecting applications, data sources, and devices for day-to-day work.
---
FALL IN #LOWCODELOVE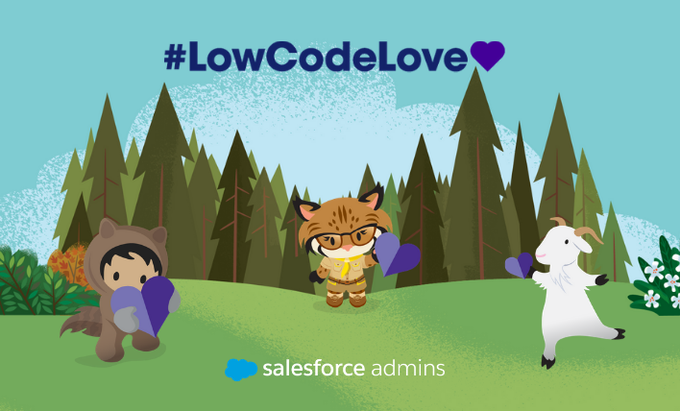 Complete a #LowCodeLove trailmix(es) Each complete trailmix earns a community badge and a chance to win a $50USD gift certificate to the Trailhead Store (up to 30 winners by September 14, 2020). Restrictions Apply. See Official Rules.
---
Getting Started with Enhanced Transaction Security Policies
What if I told you that you could prevent your users from adding fields containing sensitive data to their reports as they build and edit in the report builder? Or that you could require two-factor authentication when a user logs in from an outdated browser version? Well, you're in luck, transaction security policies are one of the coolest features in Salesforce you might not have known existed! They give you the ability to block the transaction or alert an admin when a user does something that might be suspicious. By bringing together transaction security policies and Apex conditions, we can take our org's security to the next level.
---
I am 12x Salesforce certified | Leader of New Delhi Salesforce Developer Group | Speaker | Blogger|