Limitless 2020, Unlock Marketing Agility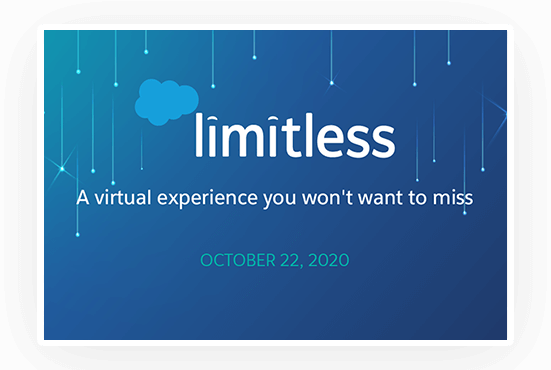 This year's Limitless centers on agility — celebrating marketers' ability to endure and excel through change.
During this virtual event, you will: 
Hear from Salesforce leadership on the current marketing landscape 
Learn from inspiring Trailblazers on digital transformation 
See the latest Datorama product innovations
---
UCSF and Salesforce Launch Free Contact Tracing Course on Trailhead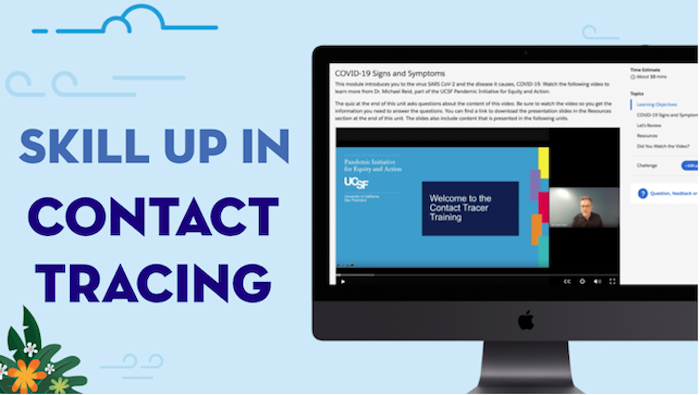 Across the United States, the COVID-19 pandemic has created a need for an estimated 100,000 to 300,000 contact tracers to help limit the spread and safely reopen the economy.
To that end, today the University of California San Francisco (UCSF) unveiled a free course on Trailhead, Salesforce's online learning platform, to help anyone learn the fundamentals of contact tracing. The approximately 3.5-hour course covers the science of the virus, its impact on public health, interview techniques, and effective communication skills. The content is developed and taught by experts at UCSF's School of Medicine through a series of on-demand video lessons.
---
Salesforce launched the new Digital 360 — tailoring the power of the Customer 360 for the digital leader — to help you do exactly that. It combines our industry-leading Marketing Cloud, Commerce Cloud, and Experience Cloud, world-class partner ecosystem, and free on-demand learning through Trailhead so you can get more from digital.
Digital 360 is a natural result of the work we do every day with some of the biggest brands in the world. Here's a look at how you can get more from digital, with success stories from Salesforce customers to inspire you.
---
I am 12x Salesforce certified | Leader of New Delhi Salesforce Developer Group | Speaker | Blogger|