Join us for Trailblazers Innovate on Trailhead LIVE
Learn new ways to innovate and hear from Trailblazers around the world. Tune in at 10 a.m. PT every Tuesday in October for product news, demos, and a sneak peek at our latest roadmaps.
October 6 – Trailhead: New Skills for the New Normal
October 13 – Salesforce Developers: Scale with Confidence
October 20 – Salesforce Admins: Go Digital Fast
October 27 – IT Leaders: One Platform
October 27 – True to the Core: Live Q&A with Salesforce Product Leaders
---
Skip the Infrastructure, Get Straight to Development
It's a skill that can take years to hone. The tools that developers use can be foreign to other folks. Things like "the CLI" or "IDE's" or "git". Like any other specialization, developers speak their own language, and over the decades have developed tools that are aimed at their use case.
Also, the craft of development is hard. If you think about it, we are writing step by step instructions for computers to execute. We are pretty darn close to running at the bottom of the stack, right?
---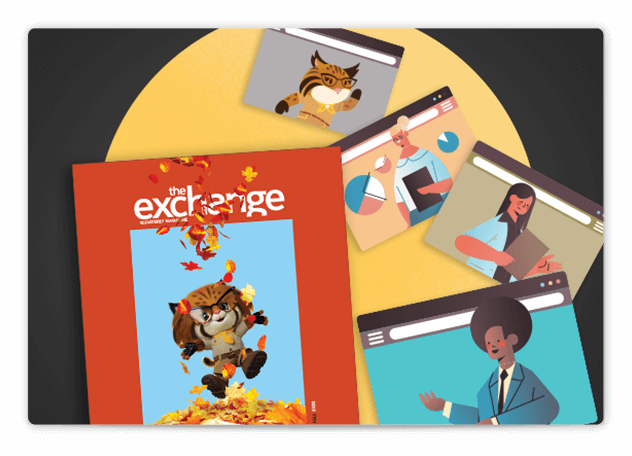 In our fall 2020 issue, you'll read how our community is finding comfort in everyday activities and in each other. A group brought together by a love of cooking and food, a grandparent who started a virtual book club for little Trailblazers, two friends who built an app to help animal shelters. Trailblazers turn to technology to meet challenges head-on and drive change.
There is no greater comfort than our community. We hope these stories about building relationships, making connections, and moving forward inspire you as much as they do us.
In this issue, you'll also find: 
Virtual team building ideas 
Labs LWC Competition & Demo Jam Recap 
A fun Appy pumpkin carving template
---
I am 12x Salesforce certified | Leader of New Delhi Salesforce Developer Group | Speaker | Blogger|