Create innovative, cool, and fun MuleSoft projects for an opportunity to win awesome prizes! This is the perfect opportunity to showcase your MuleSoft expertise and build your reputation in one of the largest integration practitioner ecosystems.
Who will hold the title of first MuleSoft Hackathon champion? Submit your MuleSoft Hackathon project before Nov. 29, 2020 11:59pm PT.
---
Dreamforce to 𝙮𝙤𝙪 2020
The world has changed, and so has Dreamforce. Instead of everyone coming to Dreamforce, Dreamforce is coming to you — to your kitchen, to your living room, even to your own backyard. We'll bring inspirational customer success, timely, relevant, insightful conversations, and Customer 360 innovations geared for our new work-from-anywhere world. Plus amazing speakers and, of course, our inspiring community of Trailblazers. Dreamforce to You 2020 — because we don't need to be together, to be together.
---
Sample Gallery Updates for Winter '21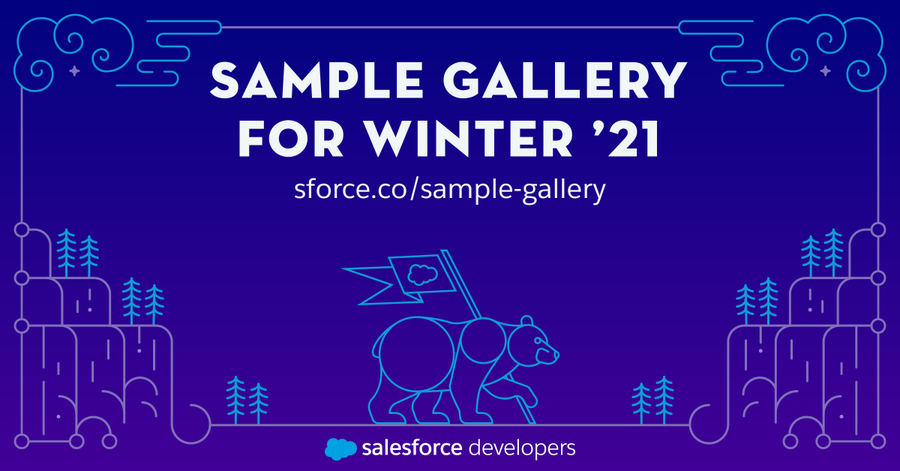 Winter may be bad for Westeros, but for us in the Salesforce world, it brings great updates across the entire Customer 360 platform. The Developer Evangelism team has been busy the past few days bringing some of these updates to the Sample Gallery. In this blog post, we'll go over the Winter '21 updates we've added to the sample apps and some general enhancements that make it easier for you to navigate and understand these apps.
---
I am 12x Salesforce certified | Leader of New Delhi Salesforce Developer Group | Speaker | Blogger|