Getting Started with a Customer Data Platform (CDP)
We live in an era where the customer is in control. Amazon can predict what products we will buy next, Netflix recommends the shows we like with great accuracy, and Uber lets us customize trips right down to the type of vehicle we want to travel in. Customers expect companies to have an intimate understanding of their preferences, want personalized experiences, and demand fast service. It's no longer a marketing advantage to deliver on this — it's table stakes.
When it comes to marketing, customers expect the interactions they have on a company's website to translate to their mobile app experiences and even in-store visits. The problem is that, for most companies, those environments operate off different datasets — even though the customer is the same. Customers also expect their experiences to be consistent, and "in the moment" as they move from channel to channel. Most customer journeys involve over three different channels (for example, e-mail, web, and mobile app), and customers tend to move seamlessly and quickly between these channels. Most companies, however, don't have these data environments connected in real-time.
---
Moving from Scrappy to Scale: Digital Transformation Amidst Retail's New Normal
In an incredible response to the health crisis, most retailers condensed their roadmap for digital transformation from years to weeks, uniting around the customer. They were scrappy — making quick decisions to provide the products and services customers needed — from supplying PPE to curbside pickup. As our industry continues this massive acceleration, retailers must [re]think the necessary path from scrappy to scale. Given that digital transformation is led by humans and not machines, Salesforce surveyed 500 executives globally and interviewed dozens more for a candid look inside their minds. This session will provide insights into how leaders responded and what the future of the industry looks like in the New Normal.
---
Join the Learning Adventure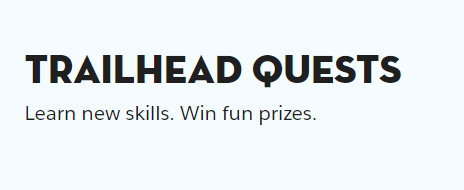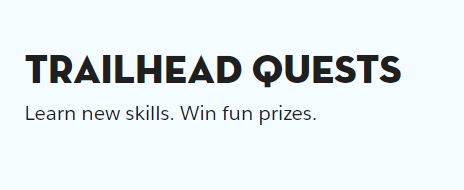 Trailhead, the free online learning platform from Salesforce, is a fun way to learn in-demand skills. While learning is its own reward, there's always room for a little extra motivation. Trailhead Quests combine the challenge of learning new skills with the chance of winning sweet prizes
---
I am 12x Salesforce certified | Leader of New Delhi Salesforce Developer Group | Speaker | Blogger|