Schedule Your Path in Salesforce Flow
In Winter '20 we introduced the ability to schedule a flow, which allows you to run a certain flow on a daily basis, for example. With Spring '21, we take it a step further by introducing scheduled paths inside of a flow. With Scheduled Paths, you can trigger certain types of events based on date fields on the object that triggered the flow. A great example of a scheduled path would be to create a task AND schedule a notification to be sent out to a user one hour before the task is due. In the past, this would require a lot more heavy lifting.
---
Level Up Your Developer Skills with the Modern App Development Video Series
In December 2020, Salesforce published a blog post that explains various patterns combining low-code and pro-code. These patterns show that by combining Heroku's elastic runtime and Salesforce core's multi-tenant architecture, one can deliver solutions that can not only scale but are flexible and require less time to build and deploy.
We looked into the skills required by developers to implement the patterns highlighted in that December blog post, and we concluded that Salesforce Developers would enjoy learning more about the Heroku platform. With Heroku, Salesforce developers can offload complex operations and take advantage of open-source libraries. Similarly, Heroku developers can benefit from learning about the low-code capabilities of the Salesforce Platform. Combining the power of low-code and Heroku allows apps to be deliveredfaster .
The "Modern App Development on Salesforce" video series is a set of thirteen videos on the Salesforce Developers YouTube channel. These videos teach you how to design, build, test and deploy apps using Salesforce and Heroku.
---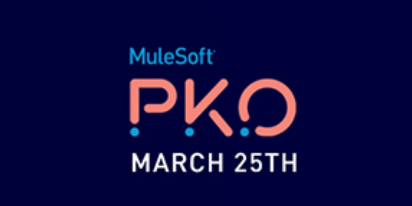 We've distilled everything our partners need to know for 2021 into a 90-minute keynote and will be bringing it to you in three regional Partner Kickoffs on March 25th. After each keynote, we will have live networking for you to connect with your local MuleSoft team.
Three events on March 25th – APAC: 12pm AEDT / EMEA: 9am GMT / Americas: 9am PDT
---
I am 12x Salesforce certified | Leader of New Delhi Salesforce Developer Group | Speaker | Blogger|