Top Quotes from TrailheaDX 2020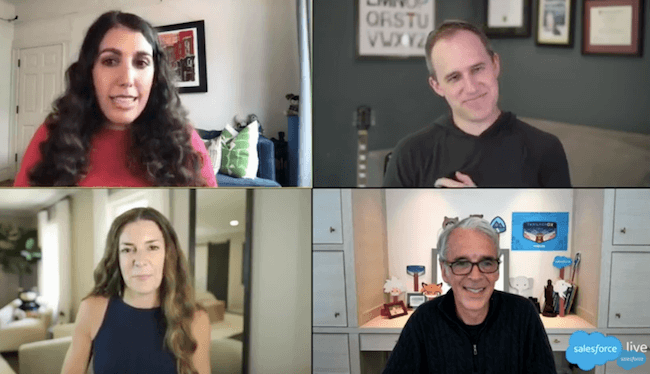 June 25, 2020, marked a new first for Salesforce: the first fully virtual TrailheadDX. For the last four years, TrailheaDX has been Salesforce's annual developer conference — an in-person San Francisco gathering of developers, admins and architects looking to grow their Salesforce skillset and innovate with the Salesforce Customer 360 Platform.
But, as with most things in 2020, this year's event took a different shape. Sarah Franklin, EVP & GM of Platform, Trailhead, and AppExchange, shared before the event, "The most exciting opportunity [of TrailheaDX being virtual] is the removal of barriers to entry for our community. TrailheaDX is for the first time open to everyone, across the world, for free … People can tap into all of this expertise from anywhere, and that's a key thing for me: bringing the whole community together globally."
---
The Sample Gallery
For developers, looking at someone else's code is a tried-and-true method of learning how to make something work. The Trailhead sample gallery meets this need by providing a set of sample apps that include code examples on a variety of developer platform features. We built the sample apps to help you, our Salesforce developers, ramp up on the latest and greatest technology.
---
Introducing the Architect Decision Guides
The Salesforce Platform offers a wide array of tools to build and deliver apps fast. And it can be a challenge to understand how to combine these tools and fully unlock the power of the platform. To know that you're delivering apps with the best speed, scalability, and features to empower your whole app delivery team to be productive.
How should you evaluate trade-offs and advantages of the wide array of tools available on the Salesforce Platform? How can an architect help their teams and customers choose the right tools for the right tasks? How are teams at Salesforce thinking about these choices and features, and what impact will this have on roadmaps?
---
I am 12x Salesforce certified | Leader of New Delhi Salesforce Developer Group | Speaker | Blogger|