The Savvy Marketer's Guide to HTML Email Best Practices

A growing number of email marketing services offer templates to help even the most design-challenged among us to craft beautiful emails. Even so, when you want a completely unique and personalized email campaign, you need to break out your HTML skills to design your own email or modify a template.
This is not an easy task. Are you proud of all those great interactive elements you coded into the company website? Forget using that code. There is no central, shared email standard, which means the email you design will have to work with Gmail, Outlook, Apple iOS, and even AOL. Email clients vary dramatically in what capabilities they support, so simplicity is generally best.
---
Introduction to Slack for Salesforce Admins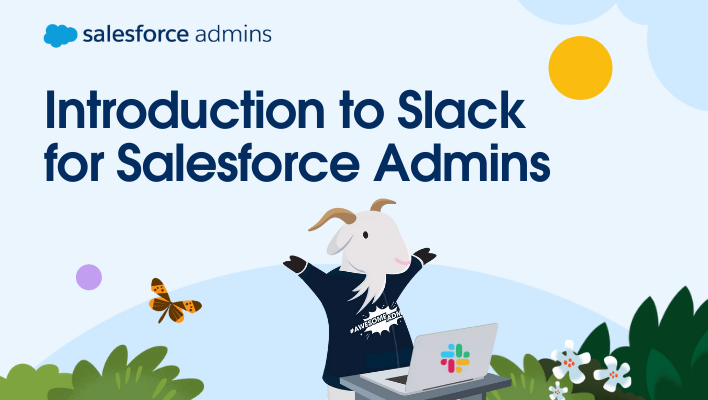 Slack makes communicating with your colleagues easy—message anyone inside or outside your organization and collaborate just like you would in person. People can work in dedicated spaces called channels that bring together the right people and information.
Integrate your existing productivity tools—such as calendars, video conferencing, slides, and documents—to create a single experience where you can receive and send feedback without opening another app.
---
Slack Best Practices for Admins with Bear Douglas
Bear and her team write Slack's API docs, create SDKs and developer tools, and run programs for their app directory partners and customer developers—including admins who may be building custom integrations for their team. "I felt like Slack had the potential to nail what it was going to be like to actually transform work," she says, "so five years ago, I joined Slack because the platform team was the one talking about how we are going to integrate all of your tools to create an enriched experience."
One thing they've found is that, for most organizations, it's better to have more channels than fewer. "The more specific you can make a channel, the easier it is to decide whether or not you need to pay attention to that channel and at what cadence," Bear says, "you can pick and choose what you need to be informed about in a much more granular way that actually can help with information overload."
---
I am 12x Salesforce certified | Leader of New Delhi Salesforce Developer Group | Speaker | Blogger|