Salesforce Announces Digital 360
New product innovations for Digital 360 include Customer 360 Audiences, a customer data platform for marketers to unify, segment and activate all of their customer data; Commerce Cloud Payments, an out-of-the-box payment solution powered by Stripe; and Experience Cloud to build CRM-powered digital experiences, fast.
"Every company has gone digital overnight because of the pandemic," said Adam Blitzer, EVP & GM, Digital. "With Digital 360, we're delivering the full power of Salesforce tailored to digital leaders—our products, ecosystem, learning and expert services—enabling them to move with the speed, agility and scale they need to operate at Black Friday levels every single day."
---
Learn how Sustainability Cloud

Analyzing carbon emissions from energy usage and company travel can be daunting and time-consuming. But with all your data flowing directly onto one platform, you can efficiently quantify your carbon footprint. Formulate a climate action plan for your company from a single source of truth, built on our trusted and secure data platform.
---
Commerce Cloud Developer Center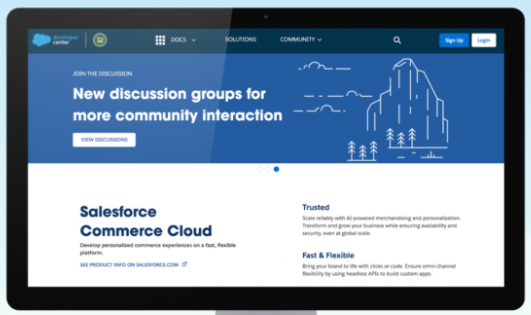 Enhancing developer productivity is why Commerce Cloud built the Commerce Cloud Developer Center, a new public developer portal for all developers building commerce applications. The Commerce Cloud Developer Center is the primary source of information and guidance for developing on the Salesforce commerce platform. Developers can access all of the resources and best practices —including documentation and APIs— and also participate in a thriving developer community.
---
I am 12x Salesforce certified | Leader of New Delhi Salesforce Developer Group | Speaker | Blogger|