Einstein Prediction Builder: How to Turn Your Idea Into a Prediction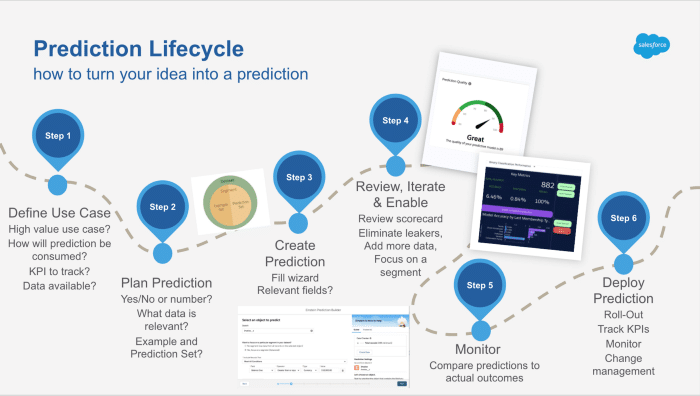 Being an #AwesomeAdmin is all about delivering business value with technology that makes our end-users' lives easier and helps our organizations run more efficiently. Harnessing the power of artificial intelligence (AI) can help you, as an admin, deliver these results in more impactful ways than ever before. Einstein Prediction Builder makes it easy to create a custom prediction for your business. You don't have to worry about ETL-ing your data, data wrangling, or picking which algorithm to use or tuning its parameters. Even better, you don't have to worry about the infrastructure to run these models in production, model retraining over time, or how to integrate the predictions back into your business processes in Salesforce. Once set up, training and scoring happen automatically behind the scenes. And, the predictions are available on a custom field on the object where your data is stored.
---
Customer 360 Privacy Center: Manage User Privacy and Archiving, and Build Your Single Source of Truth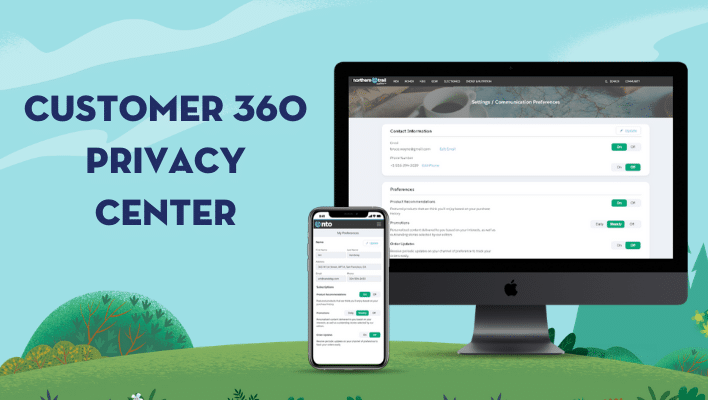 To build a single source of truth your business needs to ensure it has these four things: Customers have a single way to log in to apps, there is a single identity internally to connect and manage customer data, companies have a B2C scale data lake for all data, and there is a way to manage customer privacy and compliance. As of October 2020, Salesforce offers capabilities in all four components in an admin-friendly declarative way to manage a single source of truth: Customer 360 Truth. Let's dive into one of the newest products of Customer 360 Truth — Customer 360 Privacy Center
---
2021 Salesforce MVP Nominations are open November 12th – December 1st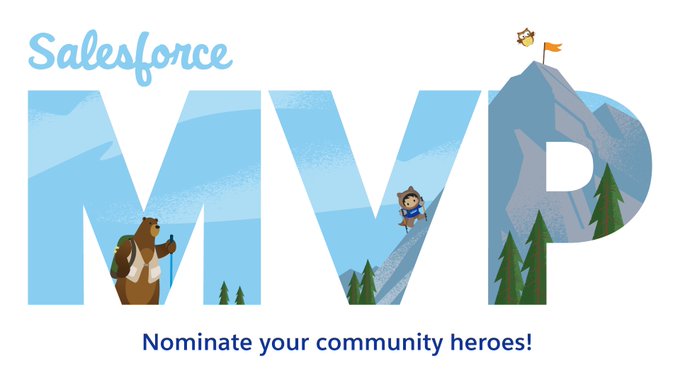 It's that time of year when the Trailblazer Community comes together to nominate community heroes to be Salesforce MVPs. We invite the entire Trailblazer Community to join as we celebrate the renewal of our current Salesforce MVPs and welcome nominations for our 2021 class.
Our community leaders have risen to all the challenges 2020 brought our way. They adapted quickly, and continued to go above and beyond to help the entire community blaze trails. That's why now is such an important time to show gratitude and welcome a new class of Salesforce MVPs.
Want to be part of this special community experience? Then get ready, because the process starts with you! Nominations are open now through December 1, 2020.
---
I am 12x Salesforce certified | Leader of New Delhi Salesforce Developer Group | Speaker | Blogger|