Salesforce Launches Admissions Connect to Help Target Applicant Engagement as Undergraduate Enrollment Falls Nationwide
Even before the pandemic hit, admissions teams were facing increased competition to find, reach and enroll students. Now, with the uncertain future of campus life and a shrinking pool of applicants, the competition has increased even more. 
The harsh reality is that undergraduate enrollment fell by 4.4% nationally last year. Given this new landscape, creating a seamless recruitment and admissions experience is more critical than ever before.
For students, knowing what to submit and when throughout the application process can be overwhelming. And for admissions staff faced with sorting through thousands of applications, the opportunity to strengthen relationships with prospective students is often missed. This stage in the recruitment and admissions process is often a shared moment of pain for students and staff alike.
---
Mulesoft Composer for Sales
The future of sales automation and integration with Mulesoft Composer
From sales strategy and planning to churn prevention, more than 30% of sales-related activities can be automated to transform the entire sales value chain.
The majority of business users agree they need easy access to data and IT capabilities to deliver innovations, faster. Mulesoft Composer for Salesforce is the fastest and easiest way for business teams to connect apps and systems to Salesforce and automate sales processes without waiting on development resources.
---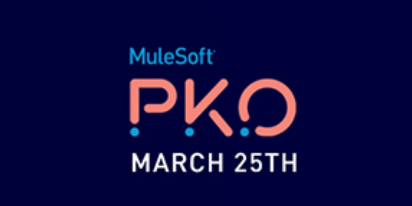 We've distilled everything our partners need to know for 2021 into a 90-minute keynote and will be bringing it to you in three regional Partner Kickoffs on March 25th. After each keynote, we will have live networking for you to connect with your local MuleSoft team.
Three events on March 25th – APAC: 12pm AEDT / EMEA: 9am GMT / Americas: 9am PDT
---
I am 12x Salesforce certified | Leader of New Delhi Salesforce Developer Group | Speaker | Blogger|